Marketing and Technology in the Ecommerce Era: Three Tips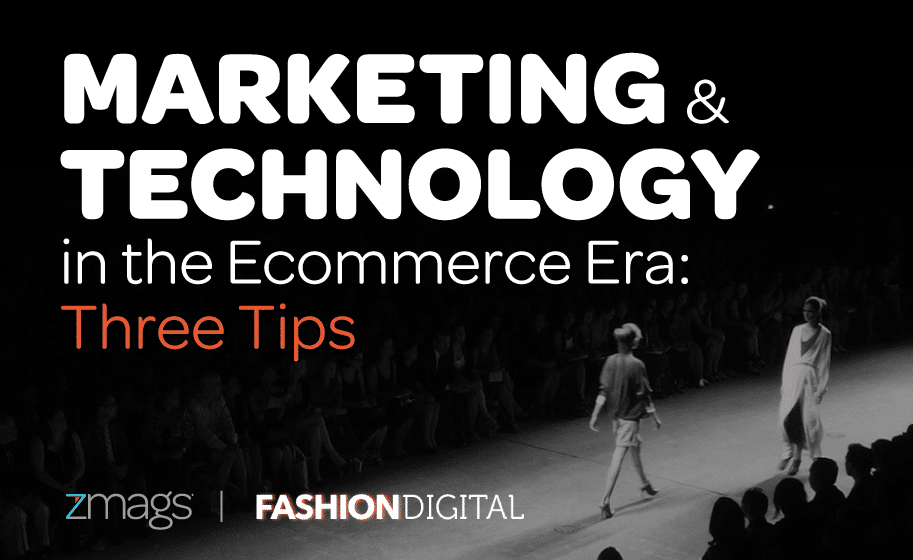 Sharing perspectives on the latest trends and tips to help eCommerce brands stay ahead to engage and drive revenue.
With ecommerce continuing to grow at an unprecedented rate, more retailers are realizing that their technology and marketing efforts must be closely synchronized in order to achieve the best possible results for their business. CMOs, CIOs and heads of ecommerce are working together now more than ever before. At Fashion Digital New York 2015, I participated in a panel with Mark Friedman (President of Ecommerce, Steve Madden), Paul S. Carroll (Vice President of Digital & Ecommerce, New York & Company), and Rodney Woodruff (Director of Retail & Ecommerce, Steve Madden) about how they continue to streamline their marketing and technology efforts to stay in sync with the market trends. Here are three tips to keep in mind based on our panel discussion:
Make Mobile a First, Second and Third Priority Consumers are seeking out content on all screens, but the one in their pocket is increasingly becoming their first choice. Even if a purchase is not completed via mobile, the shopper has done some research on their mobile device.Retailers need to provide a seamless brand experience on all platforms – mobile especially. Creating a truly mobile optimized brand experience keeps the consumer engaged and allows the site to be a primary source of information, preventing the shopper from jumping to another store. Think about rich images that scroll upwards; think about how quick views may or may not be appropriate on a mobile device for your shopper. Is she going to buy using that device or something else? How easy is it to make a purchase?Design for your mobile customer first, and then adjust other platforms accordingly.
Measuring Attention in a Sea of Content In the sea of content, will yours be noticed?Flooding digital channels with uninspiringly flat or dead end content will not create engaged consumers – it diminishes a brand interaction and turns them away. Consumers desire an immersive, shoppable experience free of clutter, and retailers need to ensure their content engages in order to keep a consumer's attention for longer periods. The traditional product grid approach is no longer acceptable. Retailers need to be thinking about shoppable experiences that are rich, engaging and familiar to the consumer, creating an extension of the overall brand experience. Retailers don't just want to get noticed, but to lead the consumer through a seamless and short purchase journey.When you can capture and maintain a consumer's attention through an engaging, shoppable experience, you greatly increase the chance of converting that quick browsing into a sale.
Marketing and Tech Teams, Unite! Now, Go Break Things The standard development and release process for creating and storyboarding a Web experience, then coding it, iterating on that, scheduling a release and then deploying the release is broken.I'll repeat that. It is broken and needs to be blown up.Why? It simply takes too long. It can take weeks or even months to go through the process above. Marketers cannot wait weeks to queue up new content, new experiences and then release it. Consumers need fresher, richer content more frequently.There are newer and better technologies that enable marketers and ecommerce professionals to easily create rich, engaging and immersive experiences that are shoppable – and then to quickly deploy those experiences to the website. This can be done without coding and within minutes.By uniting and aligning marketing and technology teams more closely and using newer technology, retailers can dramatically shorten the content ideation to development to deployment path from weeks or months to hours or minutes.More content created and published more frequently creates a reason for consumers to return and engage more regularly, across multiple devices and at higher engagement levels than before. This drives more revenue.So, go create a new, engaging and shoppable experience and get it up there. Now. If you cannot, then go talk to your technology (or marketing) colleague, and be willing to break the process.