8 Tips to Increase Your Organic SEO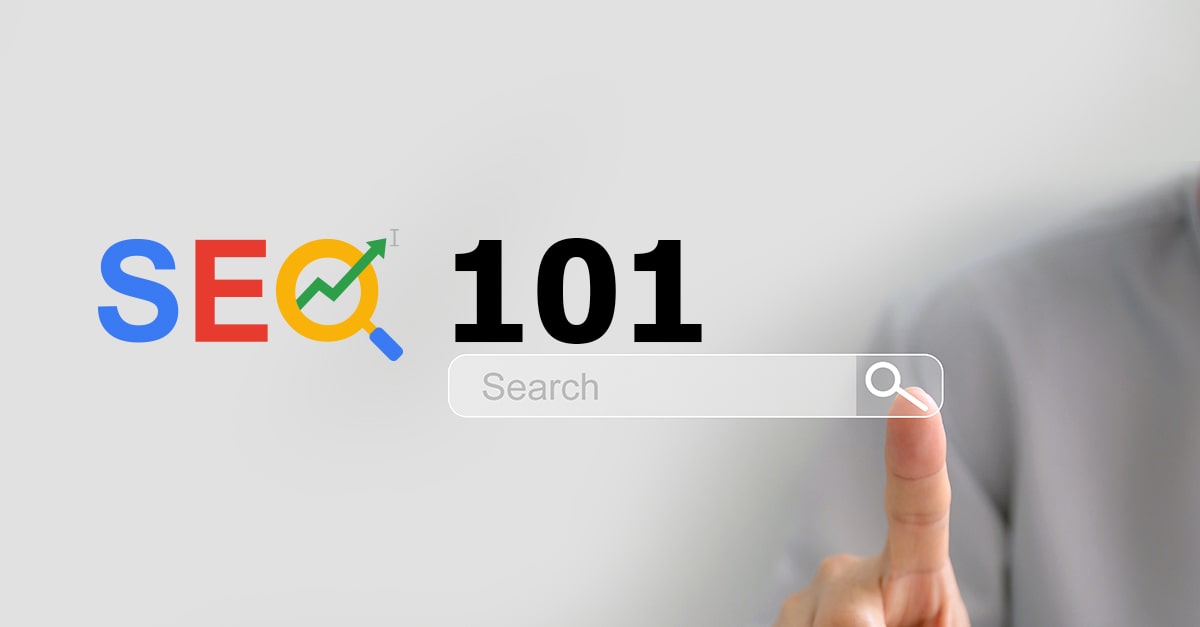 Alex is a Brand and Marketing Programs Manager specializing in design and content development.
Let's face it, as marvelous as your branding may be or as innovative as your product/service is, if you're not ranking on the first Google Search Engine Results Page (SERP), people may never know your business exists. A well-rounded Search Engine Optimization (SEO) strategy increases the quality and quantity of traffic to your website.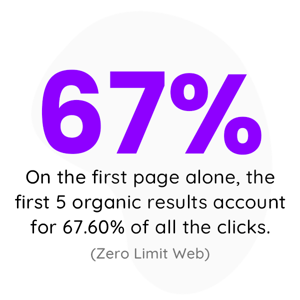 Search engines are answer machines that 'crawl' and 'index' online content, and organic SEO is a free way of increasing brand exposure. Organic search results appear more credible to savvy searchers and cover more digital real estate. Also, a solid piece of content that deserves to rank high will gain traffic over time, whereas Pay Per Click (PPC) needs continuous funding to send traffic to your site. Finally, search engines are always evolving, so regularly optimizing your site is essential to your brand's SEO success.
Before you dive right in, it's important to know where you currently rank. Tools like Semrush and Google Search Console check where your website ranks for certain keywords and terms. Once you know where you're starting from, you can track your progress when implementing the following tips.
Your checklist to boost your page rank
1. Define a keyword list
Picking the most relevant keywords for your site will bring in traffic that in turn increases your page ranking. Each page should have target keywords that relate to your message and products or services; that way, search engines can determine the relevance when someone searches that keyword.
Try not to overuse exact match keywords. Having variations of keywords and terms is helpful because people use Google in different ways. This will also help you avoid keyword stuffing which can negatively impact your SEO.
Here are some keyword tools: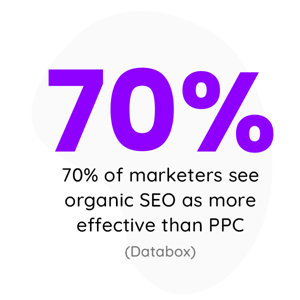 Google Trends

Semrush Free Option — Keyword Magic Tool

QuestionDB

AnswerThePublic

Keyword Tool Dominator

Google's "People Also Ask"

Also Asked

Soovle

YouTube and Amazon Autocomplete

Side-by-Side SEO Comparison Tool
2. Reach a specific audience with each post
Create content for users first and search engines second. Using high-quality content to engage your customers stands a far greater chance of being consumed and shared, boosting your ranking. Use interactive, fun, educational, personal, and interesting content to make people spend time on your site. Avoid creating pages with content copied from elsewhere, as unoriginal content is a red flag to search engines.
Google likes crawlable pages, which means text-heavy pages rank higher. So provide your customers with blog posts, editorial pieces, and interviews to provide large blocks of texts in a creative way. For example, Creator empowers marketers to transform static digital content into shoppable and engaging experiences across the entire website. Brands use Creator to make interactive quizzes, inspiring blogs, shoppable category banners, branded PDPs, and just about anything else you can invasion.
3. Format for readability
Good copywriting naturally uses keywords and incorporates anchor text with clearly defined heading tags. As long as your copy appeals to humans and engages them to read, it will help you rank better in search engines. Text on your site should be live so that it's all crawlable by search engines. If you combine text in an image such as .png or .jpg, it will be invisible to search engines and visually impaired users. Brands using Creator can place live text anywhere on your site without the limitation of static templates, giving you the freedom to captivate your audience.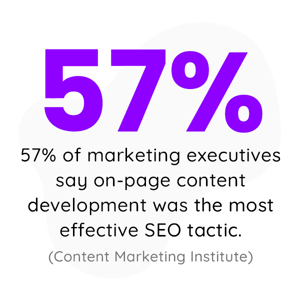 4. Regularly create landing pages
Search engines want to know that your website is relevant, so regularly updating and publishing new exciting content is a must. Develop content-rich authoritative landing pages that build brand awareness and raise your search profile. Did you know that Creator can be used for landing pages to create unique experiences that bring your brand to life and amplify conversions?
5. Optimize page titles and meta descriptions
The page title should use a relevant keyword near the start and be between 50-70 characters in length. The meta description for a page should be unique, contain keywords, and no longer than 160 characters. As long as you follow those rules and don't deceive people about the page's content, you're on the right track.
6. Add heading tags
Search engines measure the relevancy of your page in the context of someone's query. Heading tags (H1-H6) count towards this relevancy measurement, so the more strategic your headings are, the better your page will rank. Use keywords that your target audience searches for and implement them in your heading tags. As a powerful content creation and SEO tool, Creator has an easy-to-use heading tag tool, so that your content is always optimized.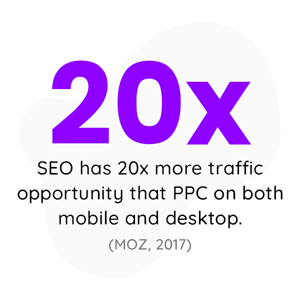 7. Don't forget about the alt tags and descriptions
Although alt tags aren't something you see when an image is displayed on a website, they allow search engines to 'read' the image. Alt tags should only be between three and six words and should reflect the page topic. The description can be slightly longer but shouldn't be stuffed with keywords. By adding alt tags, those with disabilities who use assistive technology, such as screen readers, will have the image conveyed in words rather than by sight. Read more about ADA website accessibility for eCommerce in our ADA best practice report. Of course, Creator has the ability to add alt tags and descriptions to all imagery, for both SEO and ADA purposes.
8. Capitalize on anchor text
Anchor text helps search engines determine what the page being linked to is about. Therefore, use keywords to describe the page you are linking to instead of just hyperlinking 'click here'. For example, you shouldn't use something like, 'Learn more here.' Instead, you should put something similar to this, 'Learn more about Google's Search Engine Optimization (SEO) and read their beginner's guide.'.
Backlinking to existing content gives customers a chance to further engage with your content and tells search engines that the content is still relevant. Our recent platform update included the ability to hyperlink any live text, making it a powerful feature that will help drive traffic to your site through powerful content and SEO.
To keep these important SEO tips in mind while working day to day, download our printable checklist.

While there's no fast and easy way to improve your organic SEO, by doing these 8 simple steps you'll improve your search ranking over time. Some companies have the resources to hire internally or outsource SEO services. Is your team equipt to optimize your website now, or do you need additional help? Using a tool such as Creator, allows your marketing team to optimize your website while creating unique interactive content.
Interested in how Creator can assist your SEO efforts? Book a quick 30-minute demo to learn more.
Many platforms make it difficult to both design interesting content and optimize it. Creator empowers brands to transform static content into interactive, engaging, full optimized experiences. Learn more about the end-to-end digital experience arsenal and the solutions that will transform your digital marketing world.