Online Shopping Trends | Ecommerce Best Practices
Future Proof Your Tech Stack With A DXP: 5 Important Questions To Ask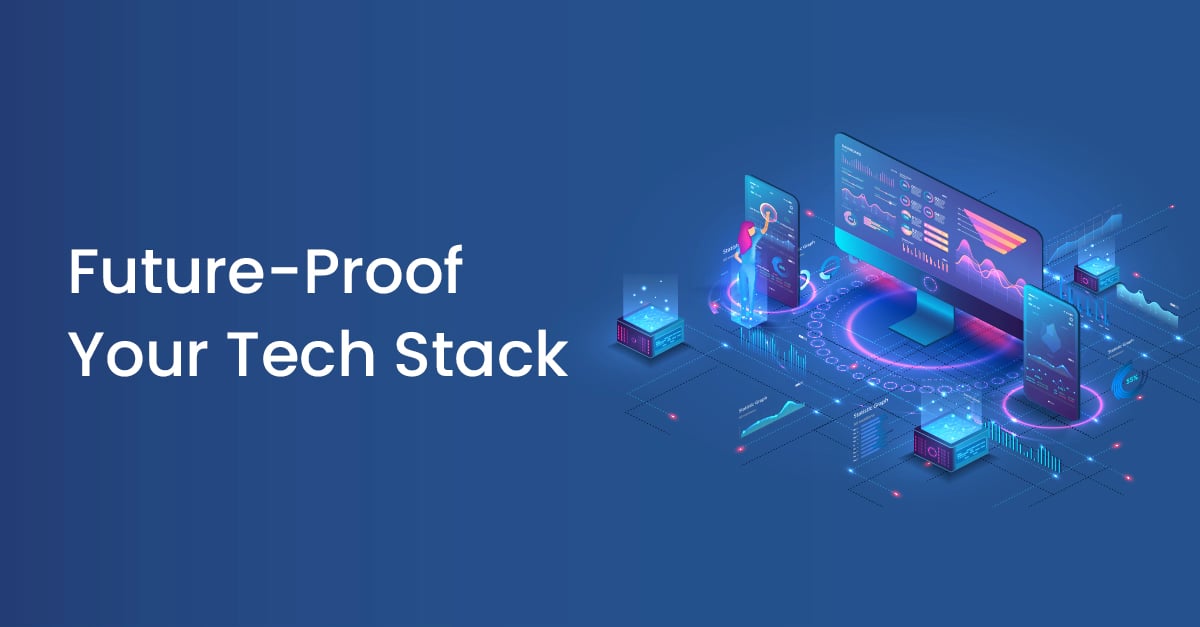 Alex is a Brand and Marketing Programs Manager specializing in design and content development.
There is so much technology available today, and as technology continues to evolve it can be challenging for businesses to know which ones are best suited for their specific needs and goals. Many brands turn to digital experience platforms (DXPs) as their integrated solution to build and publish their digital experiences - whether it's websites, mobile apps, or emails. DXPs can be a great solution, but it is important to consider utilizing technology that will grow with your brand and not need to make constant investments as new needs develop.
So to help you while you're researching what tech your brand needs and then choosing between different solutions, we put together five questions to ask as you look to future-proof your tech stack.
Before we get to those questions let's take a step back and give a quick overview of the DXP landscape.


Explaining DXPs
DXPs are platforms that let you create and optimize omnichannel experiences in a scalable way. They have quickly become industry standard and essential for growing your eCommerce brand. With the right DXP you'll be able to outpace your competitors and accelerate revenue growth while using a fraction of the resources. During the COVID-19 pandemic, retailers with DXPs were able to pivot and fuel continued eCommerce revenue growth and content market changes. We covered more about DXPs in a previous post: 3 Ways a DXP Can Help (or Hinder) You in Achieving Your Goals.
Future-proofing your tech stack
A streamlined and lightweight DXP will enable you to be agile and responsive to the ongoing shifts in the digital marketing space. That means choosing a modular, headless structure with best-in-breed flexibility to integrate with the tools of your choice. As a result, you'll get all the full-featured benefits of bulkier solutions without costly re-platforming, upgrades, and integration struggles at each stage of your brand's growth.
Here are 5 questions to ask as you future proof your tech stack by evaluating DXPs:
Will the tech allow your content strategy to be agile? In the ever-changing world of eCommerce, you'll need to go from concept and design to testing and optimizing in hours to be able to maximize sales.

What are the costs of maintaining and upgrading over time as your business needs change?

Time is money, so how long will it take to get the new DXP integrated with your current tech stack so that you can start seeing results?

How much IT and development support will be required? Not just at implementation but also ongoing maintenance when updating content.

What functionality is included to drive conversions and customer retention? eCommerce brands should have shoppable content that shortens the path-to-purchase and increases engagement.
Psst! We developed a guide that explains what a DXP can do for you, industry challenges and shifts to keep in mind, and what to look for in a solution. Download the guide now.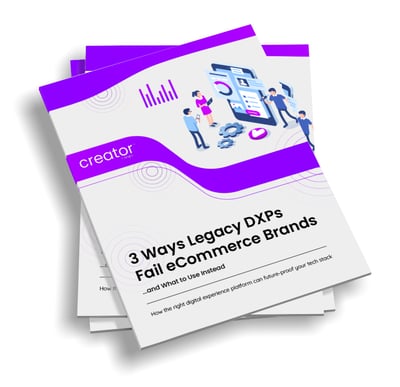 Creator was developed to address a huge gap in the DXP marketplace. As the only DXP designed exclusively for marketers, it enables marketing teams to create, publish, and optimize digital experiences across any channel, without coding. With shoppability at its core, you'll be able to shorten paths-to-purchase and turbocharge eCommerce revenue. Schedule a demo to see the power of Creator on your site.