Upgrade Your Carousel Slider Content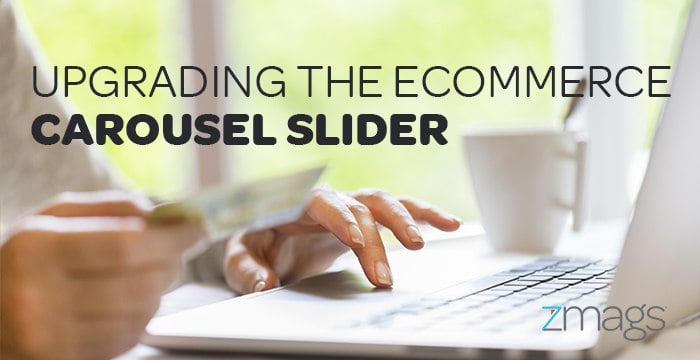 Sharing perspectives on the latest trends and tips to help eCommerce brands stay ahead to engage and drive revenue.
Carousel sliders have always been a staple of the ecommerce website, but lately they have received an upgrade. By adding instant shoppability, customers can shop the featured looks and products without having to search through the website, or even scroll down the page. This means they're spending more time on page, and more time shopping – leading to higher conversions for retailers. It's an easy and effective way to feature your products and make them easily available for purchase. Check out our favorite carousel slider examples below for some content inspiration.
1. Hush: Spring 2017 Carousel Slider
This product carousel isn't simply a top-of-page banner – it's the main attraction. This experience guides the shopper through the latest trends, featuring seven complete looks to be worn for spring 2017. And integrated Quickviews mean customers can efficiently shop directly from the carousel, without ever leaving the page. Our favorite part has to be the animated style notes, with tips and tricks on how to create the perfect outfit. It's a nice touch that helps establish that all-important brand connection.
2. Deborah Lippmann: Homepage Carousel Slider
This is a great example of a rich and shoppable homepage carousel slider. Because it's the first thing shoppers see, it's important that it gives customers an easy-to-digest snapshot of the brand and its products. With intuitive plus signs that activate integrated quickviews, this is a powerful way to let customers make purchases before they even explore the site. Want to learn more about how Deborah Lippmann creates rich + shoppable content that converts... without coding? Check out the case study here: Deborah Lippmann
3. Henri Bendel: Trend Buying Guide
We love how this carousel slider doubles as a shoppable buying guide, giving the customers a tour through the hottest styles of the season. From sporty stripes to mix n' match bangles, the slider is a perfect guide to upcoming trends. Beneath the slider is a traditional product grid, but with integrated quickviews customers can stay in the experience throughout their purchase process – creating the perfect opportunity for upsells.
4. Aerosoles: Multimedia + Shoppable Lookbook
Aerosoles' experience pushes the boundaries of what a traditional carousel slider banner is. Featuring embedded video, gifs, educational content and music, the slider does more than just display shoes: it tells a story. And the heroine of the story is unmistakably the "Aerosoles Girl," perfectly defined and established within the context of the slider. The cherry on top? The entire experience is shoppable, with activated Quickviews making it easy for shoppers to add to cart.
How can brands step up their carousel slider game?
By adding unexpected elements like instant shoppability, video, and gifs, retailers can turn their sliders into rich and engaging experiences that increase time on page and conversions. Carousel sliders shouldn't be an afterthought; when done right, they can make your content a home run.