Ecommerce Best Practices|Shoppable Content
Customer Loyalty in Ecommerce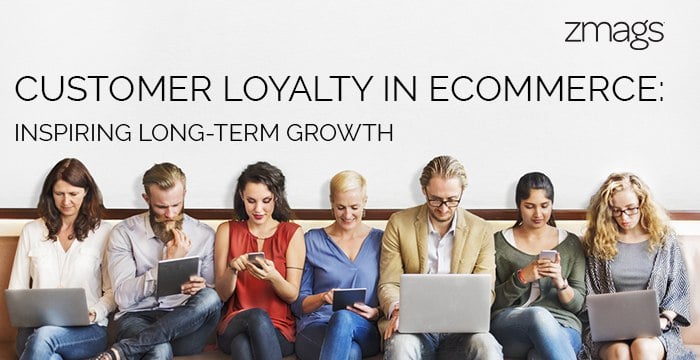 Sharing perspectives on the latest trends and tips to help eCommerce brands stay ahead to engage and drive revenue.
According to a survey from Kitewheel, "customer journey use cases that align with customer growth, such as loyalty and cross-sell, are growing exponentially faster (390%) than those focused on customer acquisition (28%) or conversion (119%)" [i] This means prioritizing engagement and customer loyalty is more important than ever for brands interested in long-term sustainable growth.
The value of customer loyalty in ecommerce
Strong customer loyalty is a reflection of your brand's story and personality. It indicates shoppers aren't stopping by your site just to convert, they are engaging with your content – and most importantly, they find the overall shopping experience to be positive. Below, we break down three ways retail marketers can contribute to customer growth and loyalty.
Fresh Content
Delivering relevant and fresh content keeps customers coming back. These repeat site visitors aren't necessarily interested in your products, but in what your brand has to say. They want the brand experience, served up through fresh content. Updating your website regularly with inspirational, current, and entertaining content makes your ecommerce site a destination. And when these updates are made on a consistent cadence, customers will check in regularly to ensure they can keep up.
Email Marketing
When a shopper subscribes to your mailing list and then takes that big step of clicking an email link, they should be rewarded with fun and exciting content. Sending an interested customer from a marketing email to a standard product grid with no context whatsoever is a sure way to turn them off. Email marketing cultivates a brand relationship, engaging customers and encouraging long-term loyalty. The best way to do that is to direct them to an inspirational, interactive, and rich experience that gets them excited about your brand.
Value outside of product
When customers come away from your website with more than a shipment on the way, an intangible connection is made and sustained. This value can come in many forms. How-to videos and step-by-step guides, such as a makeup tutorial, provide valuable information to consumers that are hungry for educational content. A customer can decide not to make a purchase and still leave your website feeling digitally satisfied, and that means they are likely to return. Valuable content transforms your content into a trusted source of information. Long-term engagement inspires loyalty among shoppers who crave rich content. Brands need to prioritize customer growth to keep up with a constantly evolving industry. [i] Retail TouchPoints, "Strengthening The Three-Part Retail Customer Journey," http://www.retailtouchpoints.com/features/trend-watch/customer-growth-interactions-fast-outpacing-acquisition-and-conversion-use-cases