Ecommerce Best Practices|Shoppable Content
Set Your Content Free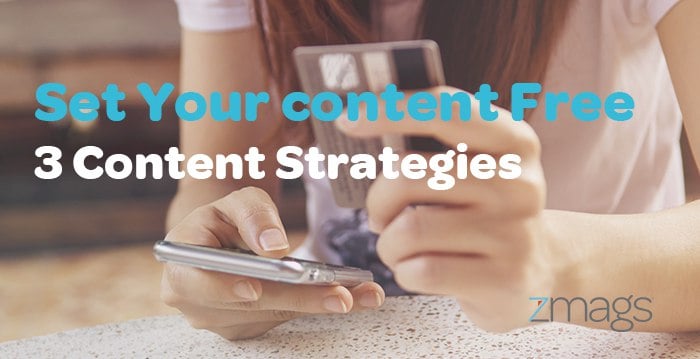 Sharing perspectives on the latest trends and tips to help eCommerce brands stay ahead to engage and drive revenue.
The retail store has had hundreds of years to perfect managing the customer relationship. By comparison, retailers are still discovering the depth and nuances to creating an online relationship with the customer. This digital relationship gap creates clear opportunities to get closer to consumers, differentiate from competitors and grow sales by creating a buying journey that puts content to work. At a recent dinner in San Francisco with CMOs from some of the leading retail brands, the discussion focused on developing effective digital content strategies that help retailers stand out by fostering a more engaging and emotional relationship with their consumers. Three content areas stood out in the conversation — social, mobile and shoppable experiences, all of which have real hurdles for retailers.
Social Content for Commerce
Social commerce continues to gain momentum as a trend, particularly as an effective way to connect with millennials. Social networks are becoming the new online marketplaces. Facebook, Instagram, Twitter and Pinterest all have facilities for brands to sell directly to consumers. The logic is simple: Target consumers where they spend the majority of their time online — in social networks. Consumers expect more shopping inspiration from a retailer's social media content.
One recent report by loyalty analytics company Aimia (which owns the Nectar loyalty brand in the UK) indicates that 56 percent of consumers who follow brands on social media sites say they do so to view new products and use the images that they see to inspire purchases. In terms of content, this aspect of social media is essentially a brand-owned media channel, just like a website where content is controlled.
But what about content that is generated elsewhere in social networks by third parties — enthusiastic vloggers, for example? There are very real hurdles with unresolved questions. How can retailers incentivize third parties to review products and create content that links back to the retailer's site so a customer can easily purchase? How can retailers manage and analyze it as a marketing process? And how can they leverage the content that is produced by independent third parties, especially unaffiliated social influencers? In this view, content is fragmented — a mix of user-generated, earned media and brand-generated, owned media. While some retailers successfully harness the power of third-party content, others — particularly larger businesses — may initially find it too much effort, with not enough reward.
This article was originally posted in Retail Minded on September 8th, 2016. Read the full article here.