Creator Chats: Celebrating 10 Years with Daniel Mott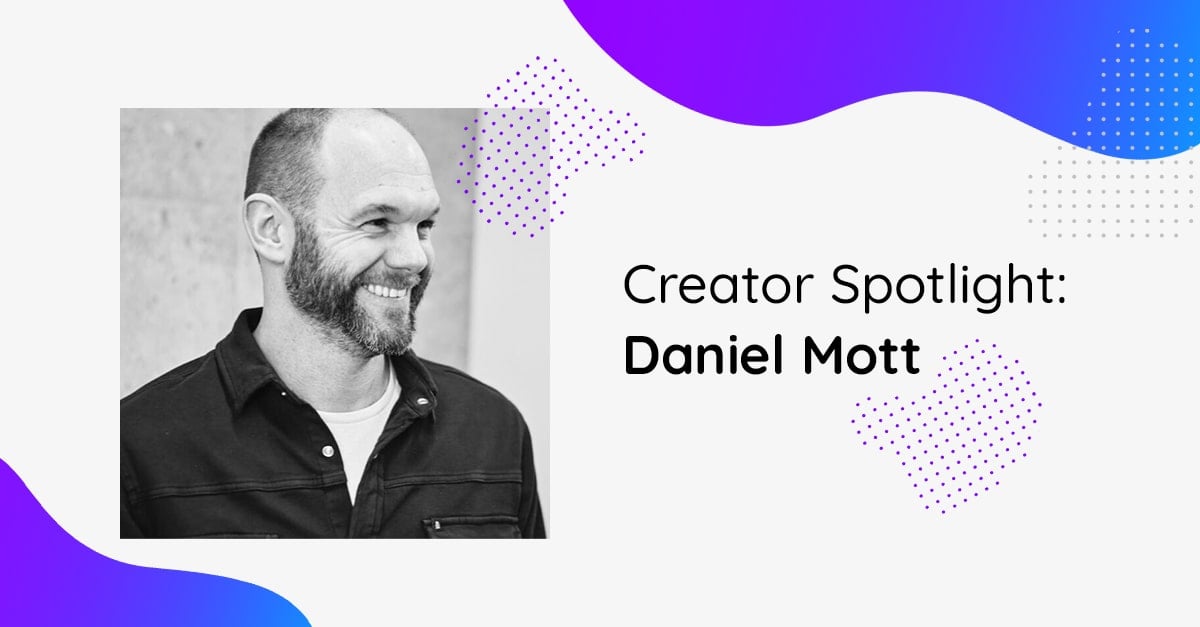 Alex is a Brand and Marketing Programs Manager specializing in design and content development.
Welcome to another edition of Creator Spotlight, where we introduce you to the rock stars that power our team and make Creator by Zmags a top place to work.
Previously, you met Allison Vernerey and Alex Spiret and today we'd like to introduce you to Daniel Mott, Director of Customer Success for EMEA. Daniel joined the Creator by Zmags team in 2011 and recently reached his 10th work anniversary! We decided to celebrate this milestone by asking him a few questions.
We'll start with the basics – can you tell us a little bit about what you do at Creator by Zmags?
As the Director of Customer Success for EMEA, my role involves ensuring our customers get the support and training they need. That way they're able to deliver exceptional content that drives ROI and, ultimately, ensure we foster a great partnership.
Can you tell us about your background and how you came to Creator by Zmags?
It seems a very long time ago that I studied Graphic Design at University. Before joining Creator at Zmags, I worked for an agency providing Estate Agent (Real Estate) software, anything from website design and building to back-end management and CRM. This led nicely into Creator at Zmags as they just launched eCommerce integration for retail customers.​​
What's changed the most over the last 10 years?
I've seen many changes in my 10 years, as you'd expect. I've made lifelong friends and seen friends come and go! But the biggest has to be Product. I saw the expansion from PDF conversions to a digital content suite, allowing customers to create rich and engaging experiences from scratch without the need for coding.
What is something you're proud to have accomplished at Creator by Zmags?
I'd like to think there is more than one, but selling the first-ever Creator deal to Barbour certainly stands out. Also, I think I still hold the number 1 spot at table tennis, but it's been a while since we last got to play.
What advice would you give to someone joining our team?
Creator at Zmags is a top place to work, hence my 10 years here. I'd say jump in the deep end and introduce yourself to the STL members and others outside your team. We have a very open-door policy, and there is a fountain of knowledge and experience across the company. Don't be afraid to share your ideas and ask questions!
What's something that a lot of people don't know about you? (Hobbies, interests, travels, etc.)
I've done a lot of traveling and including sailing down the coast of Patagonia. These days a round of golf or a good cycle are my main hobbies, but as a very new first-time Dad, I'm sure this will change too.
5 words that best describe you:
Hhhmm... funny, kind, patient, sometimes stressed, and sociable. Typically in that order which ends with a sociable beer! Oh, and Daddy.
Please join us in congratulating Daniel on his 10 years of success with Creator at Zmags (and for becoming a first time dad). We look forward to seeing what the next 10 have in store!
Want to work with Dan? We're hiring! Check out our open roles here.