Beauty Is Art: Creative Ways to Boost Your Content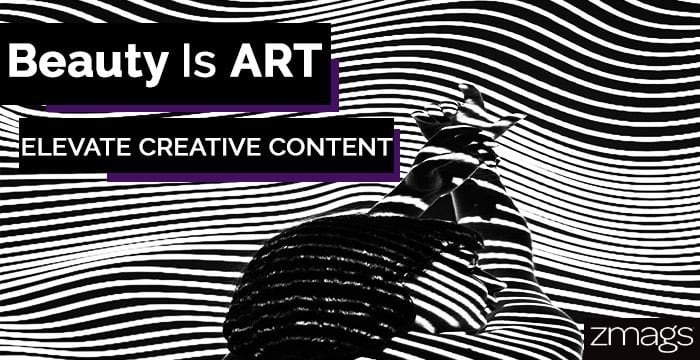 Jessica is an integrated marketing leader specializing in strategic B2B and B2C enterprise solutions.
Art can be categorized into various genres like abstract, contemporary, expressionist, and more. If we think about beauty as an art, makeup becomes the medium applied to the blank canvas of the face. Your content can also serve as this canvas. AdWeek contributor, Ana Andjelic suggests that new beauty brands "win by offering a killer end-to-end experience that customers repeatedly want and that they keep telling others about." Here are some creative ways to boost your beauty content.
Virtual Reality Is Viral
Customers love testing makeup in brick-and-mortar stores, so why would that be any different when purchasing online? Incorporating virtual vanity mirrors into your website puts your customers at ease when they're deciding to purchase. By showing how your products can be used and applied, virtual makeup mirror apps like Modiface allows your customers to try-on various lipstick, eyeshadows, or highlighters. These mirror apps even let your customers manipulate the lighting.
Think Outside the (Birch)Box
Are you having a creative block as to how to promote your products? Take a look at how Birchbox upcycles their old boxes. The idea of taking something that no longer serves its original purpose and giving it new life is a great way for a company to show their resourcefulness and creativity. These DIY hacks are not only creative and cute, but they offer useful ideas to those who have the brand's boxes piled high in the corner of their closets.
Create a Power Blog & Add Beauty Content
When it comes to makeup world domination, you can learn a thing or two from Glossier's editorial/review website, Into the Gloss. These former beauty editors know what they're doing from how to style bangs in the summer to keeping a good self-tan. The creators of the website know they are a beauty brand but aren't afraid to push the edge when it comes to article topics. With Into the Gloss's cult following, the site has become a platform to empower and provide makeup enthusiasts with useful tips and tricks.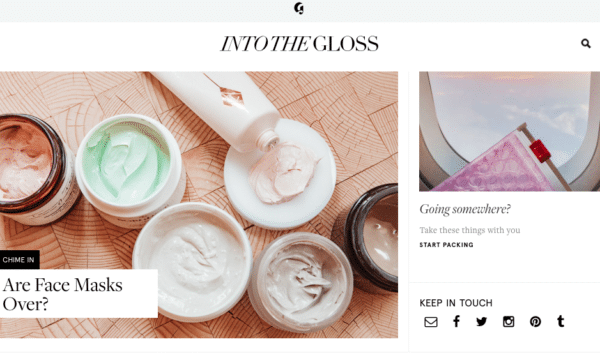 YouTubers Are There For YOU
I can't stress how important it is to involve YouTubers in your marketing and content. They are the top beauty influencers and run their own celebrity circle. Utilizing campaigns and photo shoot with Jeffree Star, Shani Grimmond, or Manny Mua can up the exposure of your brand. Incorporating them into your content can lead their followers to trust your brand. Video marketing is a fun and creative way to engage with your customers. These visuals can break up the monotony in emails or newsletters and let your customers view your brand in a dynamic way. Whether you're a popular YouTubers or Instagram influencer, utilizing video marketing can elevate your brand and beauty content to an industry leader.
Give the People What They Want
Sure, celebrity endorsement is great, but customers love seeing those who resemble themselves supporting a brand. Getting everyday customers to support your brand by posting products via social media is a great word-of-mouth strategy. Including campaigns where you interact with your customers and potential buyers makes prospects feel included and special. Try sending various kits or gifts to people who are least expecting free merchandise and have them post about your products. You can use these post for you beauty content.
Have any great examples of creative content? Be sure to share them with Zmags!