Customer Stories|Shoppable Content
When Content and Commerce Work Together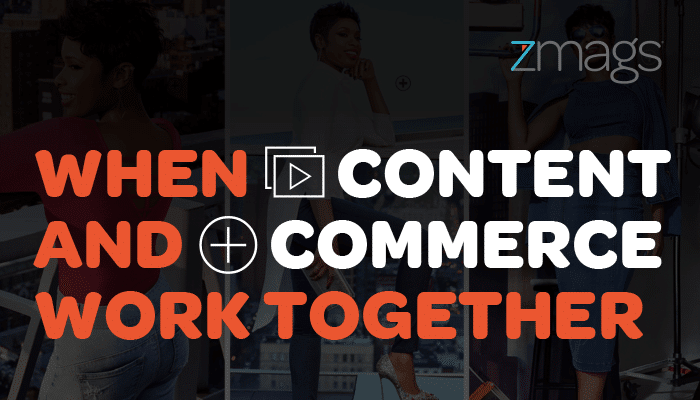 Sharing perspectives on the latest trends and tips to help eCommerce brands stay ahead to engage and drive revenue.
With more than 50 percent of in-store sales being influenced by digital channels in 2015 alone, it is a crucial time for retailers to provide their customers with the most intuitive digital experience possible across all channels. In a recent Demandware and L2 webinar, industry experts highlight four investments that successful retail brands must prioritize as they begin to develop new digital experiences for shoppers:
1. Videos and Tutorials
While video is a great asset and a successful tactic for grabbing shoppers' attention, it can also lead potential customers down a dead end. L2 highlights that video content will have the most success if it lives on or links back to a product page where the shopper can easily learn more or purchase directly.
2. User-Generated Content
User-generated content also works best when it lives directly on a product page, assisting the prospective customer by seeing others' experiences with the product and assisting brand marketers by enabling customers to advertise the product for them.
3. Guided Selling Tools
A premium Web experience will always feature a great set of guided selling tools. These tools include everything from a sophisticated product grid that provides interactive descriptions of the product, to rich media content that is vivid, shoppable and extends to other Web interaction channels. Retailers use these tools to guide customers to the best fit, the complete outfit, and get them closer to their products.
4. Bring in Rich Content to Drive Conversion
Successful retailers bring rich content into the eCommerce journey. This enables them to avoid content going to dead ends and directly improves conversion rates and revenue. Ask yourself whether your best content is near the point of purchase. Most retailers are leaving their most valuable content out of the customer purchase journey, forcing shoppers to decide whether they want to explore or shop.
One brand providing an exemplary digital shopping experience is New York & Company, as evidenced through its #itJustFits campaign, which promotes the company's line of Soho jeans featuring Academy Award winner and American Idol alum Jennifer Hudson.
This article originally appeared on March 21, 2016 in RIS News. Read the full article here.