New York & Co. Turns The Page On How It Designs Online Campaigns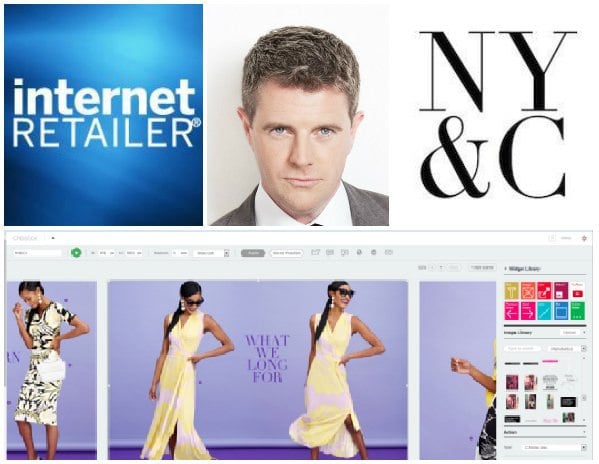 Sharing perspectives on the latest trends and tips to help eCommerce brands stay ahead to engage and drive revenue.
By TRACY MAPLE Managing Editor, Digital Content at Internet Retailer
The apparel retailer wanted a more engaging, easy-to-shop web experience for consumers, so it tried a new platform on its website and boosted its views sixfold. Not so long ago, Paul Carroll, vice president of digital & e-commerce creative at New York & Co., was daunted by the challenge of translating the apparel retailer's shiny, colorful print catalogs and mailers into an engaging digital format.
The online version of the catalog was "just a page turner. We'd put a link on a page. The experience was one page at a time. We were not able to serve it up on mobile devices or smartphones. I'll always remember when the CEO said, 'What is that? It looks like a beta test,'" Carroll says.
He wanted a new way to present the clothing and engage shoppers; he wanted pop-up video, overlays, animated type and motion. He found it after using a pilot program in the fall and then witnessing a spring dress line sell out online in less than a week when it was presented and linked on New York & Co.'s website using Zmags Creator, a rich media platform that does not require complex coding.
Drag-and-drop tools, asset libraries and widgets let designers create digital content without needing technical expertise, says Zmags, which likens Creator "to PowerPoint for digital content marketing."