Customer Spotlight: bareMinerals, Hush, AG Jeans, and More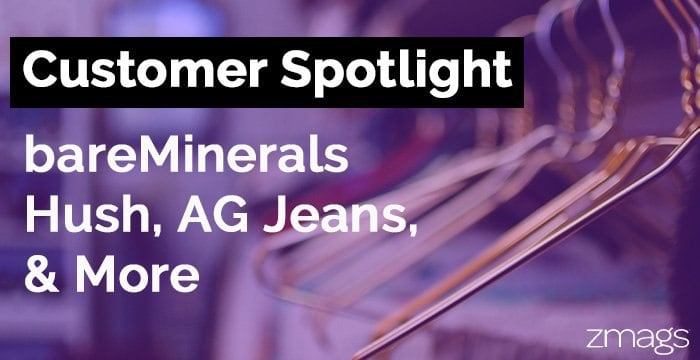 Jessica is an integrated marketing leader specializing in strategic B2B and B2C enterprise solutions.
Top 5 Creator Experiences
bareMinerals Floral Utopia Collection
Spring is in full bloom with bareMinerals' landing page for their newest collection of floral inspired makeup. With shoppable makeup looks and swatch examples, the makeup company's viewers can easily (and enjoyably) shop for their new favorite products.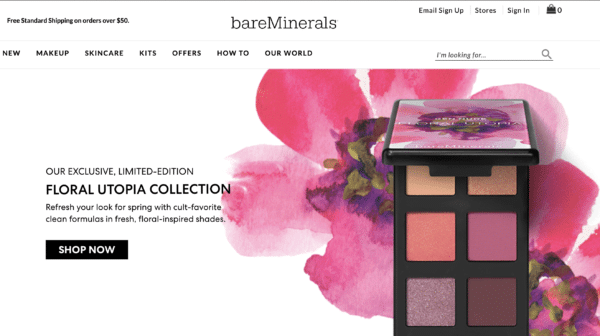 Hush Styled by Kassidi Batt
There's no better way to forget the cold than by looking to the spring/summer months. Hush creates a page for oneof their social influencers, Kassidi Batt.
Inspired by the wild beauty of the Ojai Valley in California, Kassidi Batt – free spirit, wellness guru and founder of Coca La Vie - styles our spring collection, shares her locals guide to the small bohemian town of Ojai and explains what freedom means to her… - Hush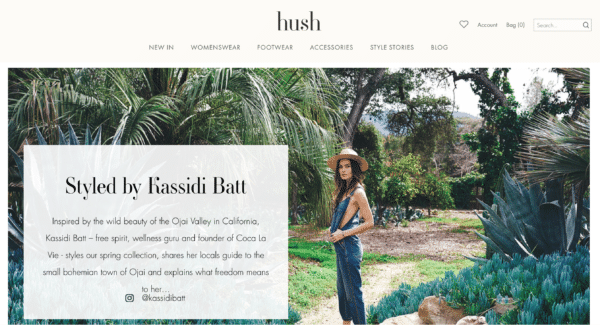 Crew Clothing Company "Crew Life"
Stay in the know with CCC's company blog. Interactivity doesn't have to just be for shoppable content! With new outfit ideas, style tips, and places to put on your bucket list, CCC will keep you posted!
AG Jeans #MoreThan A Woman
With AG's #MoreThan campaign, they created a page that is more than expected. Parallax effects and catalog photography come together to create a super clean and dynamic experience raising awareness for women working in stem and tailor made denim.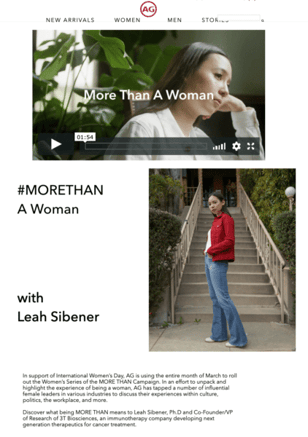 HOME DECOR INFLUENCED BY THE "GAME OF THRONES" HOUSES
Signature Hardware takes the thrown and the number one spot with its Game of Thrones inspired home décor. If a throne forged from 1,000 swords wouldn't quite fit your design scheme, don't fret! You can bring the unique styles of the Great Houses of Westeros into your own home with simple changes to your hardware or with some bold statement pieces. No matter who you wish to ascend the Iron Throne as the royal house, surely one of these design styles will speak to you. – Signature Hardware