Ecommerce Best Practices|Uncategorized
Instagram Influencers: Why Are They Influential?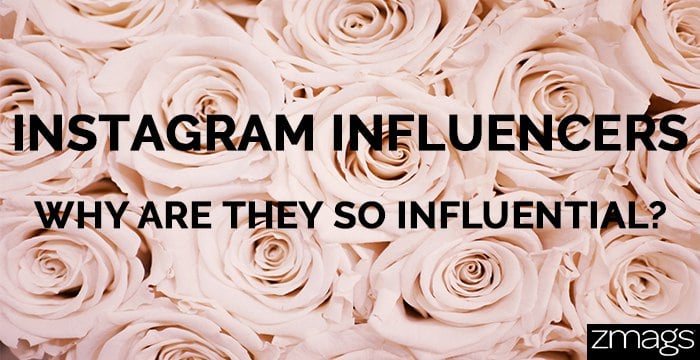 Jessica is an integrated marketing leader specializing in strategic B2B and B2C enterprise solutions.
The first thing that probably comes to mind when you think of Instagram influencers is a blonde twenty-year-olds posing in front of a mirror with Gucci slides and a Louis Vuitton belt. But that's far from the truth. Instagram influencers are diverse and powerful in the ecommerce space, and they have created their own type of marketing: influencer marketing. What is influencer marketing? If you check your Instagram (or any social media), you'll notice many users are promoting brands and products. This type of marketing includes recruiting an influential person with a large audience to promote your brands or product on sponsored posts. Incorporating these influencers into your campaign can yield high-impact results. What do influencers have to offer? Influence marketing offers various results including a massive reach, high engagement rate, and influencers' praise. With so many followers, influencers on Instagram have the largest audience than on any other social media platforms. Pew Research Center found that 32 percent of internet users in the US are using Instagram. With this vast reach from influencers, Instagram also has the most average interactions per post per 1,000 followers. Furthermore, Bloglovin surveyed 2,500 micro-influencers and found that Instagram is their most preferred platform. While 59 percent said it is the most effective platform to engage with their target audience. Who should you choose? It might seem simple to choose any person to be your influencer. However, it takes a lot to find the right influencer. The first step is to search branded hashtags to find relevant content and fans surrounding your company or products. Check out who have created these posts and see if they could be potential influencers. Research what brands they are already interacting with, and what sort of audience they attract. What's next? You need to plan your campaign around the influencers. How are you going to reach out to your influencer's connections? Some good campaign types include sponsored posts, contests, branded content, reviews, and brand rep programs. It's important to track your progress too. Make sure you have a custom URL or discount code that is unique to each influencer to making tracking easier. While Instagram influencers may seem like a new Generation Z trend, these users have the power to self-promote your brand and its products.