Rich Content, Richer Experiences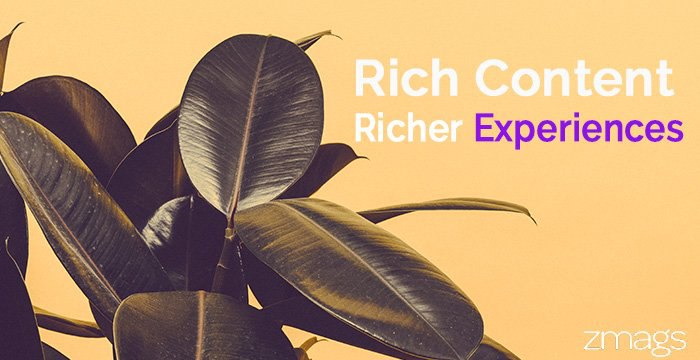 Jessica is an integrated marketing leader specializing in strategic B2B and B2C enterprise solutions.
Rich Content and Richer User Experience
As a content marketer, you know design is everything. You also know that rich content contributes to an elevated user experience and higher conversion rate. Producing a dynamic and refined user experience is at the top of every digital marketer's task list. In fact, Forrester Research estimates that a well-designed UX could improve conversion rates by up to 200%. Conversion rates aren't the only thing to see a dramatic difference when marketers focus on user experience; brands can see drastic changes in bounce rates, time on page, and even average order value.
Make Product Discovery an Experience
You can break away from the mold of endless scrolling via product grids - this is where rich digital experiences come in. Content like quizzes, interactive buying guides, video, and lookbooks narrow down a high volume of products to an easily digested few. But most importantly, they do so in engaging and interactive ways. In essence, customers want shopping to be fun, even on the internet.
Easy, Breezy Purchase Process
When you begin to make the user experience a higher priority, you need to beware of making the purchase path for your customers too complicated. A roundabout, indirect path to purchase can easily frustrate viewers and cause them to tire of shopping. The solution to this purchasing problem is quickviews. Integrated quickviews allow shoppers to simply click an item to activate an eCommerce-enabled lightbox. With one or two clicks, they can add that product to their cart while staying on the page. There's no annoying back and forth between pages, no new tabs to open or close. Shoppers are encouraged to buy when there aren't any barriers in their way.
Improver User Experience – Live Example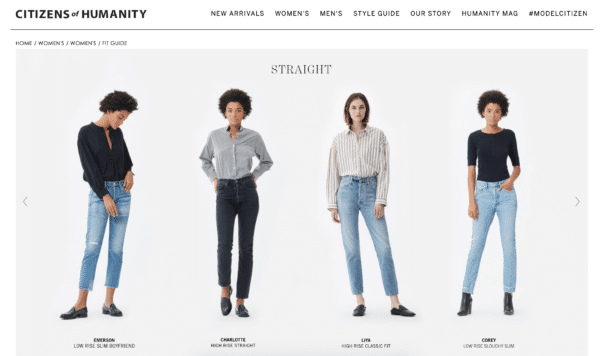 A great example of user experience down right is Citizens of Humanity's Fit Guide. This buying guide experience is richly interactive, allowing customers to click through various denim types to discover a perfectly curated wardrobe collection. The experience is easily navigated, beautifully designed, inspirational, and instantly shoppable through quickviews. It's a UX home run.