Just-For-Fun Holiday Content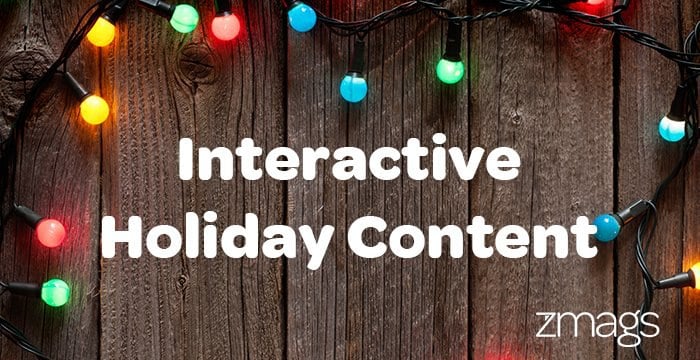 Sharing perspectives on the latest trends and tips to help eCommerce brands stay ahead to engage and drive revenue.
As the biggest holiday retail season of the year comes to an end, you probably need a well-deserved distraction. So take a break, and check out some of the coolest holiday digital experiences out there. They're the perfect antidote to the pre-holidays office blues – and don't forget to share with the kids!
1. Milka Christmas Express
Create and personalize a digital holiday card with Milka Chocolate's rich and engaging digital experience. It's extremely intuitive to navigate as you design and customize letters to loved ones, and we love how Milka's signature purple cow makes a few appearances without being too brand-heavy. But the real MVP here is the beautiful graphics: it's completely immersive as you watch your letter fly through Santa's workshop, and kids will be utterly enchanted with this sweet experience.
2. Google's Santa Tracker
This is an especially good one to explore with your kids, as it's filled to the brim with fun. It's a bright and exciting countdown to Christmas, and every day has a new interactive game or experience. From giving Santa a makeover at his North Pole Barber Shop, to elf mini games and videos, every day has something different. It's not just fluff either - activities like coding a snowflake engage the brain as well as the imagination. And the graphics are all completely on-brand – it's clear from start to finish that it is a Google experience. It's a rich digital adventure that has so much to see and do, it'll definitely keep the little ones busy while you do some last minute wrapping.
3. Big Tent Judaism's Virtual Dreidel
Learn how to play the game of dreidel, and then try your hand at a richly interactive game with complete with festive music and graphics. We love how you can actually "spin" the dreidel virtually, bringing the excitement of the game to life. This experience gets bonus points for combining fun and education, giving insight into the origins of the game and the meaning of the dreidel itself. The virtual dreidel is a great introduction to dreidel for kids playing for the very first time, and grown-ups too!
4. NORAD Tracks Santa
This one is best saved for Christmas Eve. The NORAD Santa Tracker is a great example of a rich multimedia digital experience done right. With interactive games and Santa trivia that are sure to delight, the real fun is in tracking exactly where Santa is throughout that big night. Featuring video of his flight gathered meticulously by NORAD (from cruising by the Eiffel Tower to passing Saint Basil's cathedral), it truly captures the excitement of the holiday – your kids will love it.