Omni-Channel and How to Get Consumer Attention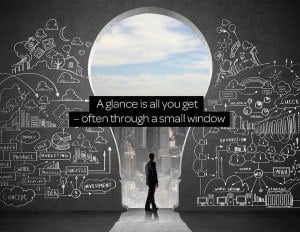 Sharing perspectives on the latest trends and tips to help eCommerce brands stay ahead to engage and drive revenue.
Consumers are spending more and more time online. For marketers, it used to be relatively straightforward: a single digital touchpoint that captured consumer attention. Now of course, that single digital touchpoint has grown to include mobile, tablet, phablet, desktop, digital kiosks, even game consoles.
One size no longer fits all. For example, one recent report published by UK retail trade body IMRG and Capgemini (the m-Retail Sales Index) shows that 52 percent of Web traffic to retail sites currently comes via smartphones and tablets. And over a third (36 percent) of UK online sales are now completed on a smartphone or tablet device — a figure that rises to 40 percent for clothing and apparel merchants. So, while visits are higher for mobile than online, the actual sale might not be completed via mobile. In other words, there is obvious complexity in how consumers use an increasingly growing number of devices — to browse, research, check inventory and purchase items.
One recent report by Forrester indicates that 56 percent of U.S. and European shoppers have used their mobile device to research products at home, 38 percent have used their mobile device to check inventory availability while on their way to a store and 34 percent have used their mobile device to research products while in a store. We live in an omni-channel world.
This article was first published on CustomerThink.com on August 14, 2015. Read the full article here.