Godiva Chocolatier Increases Creative Output 380% with Zmags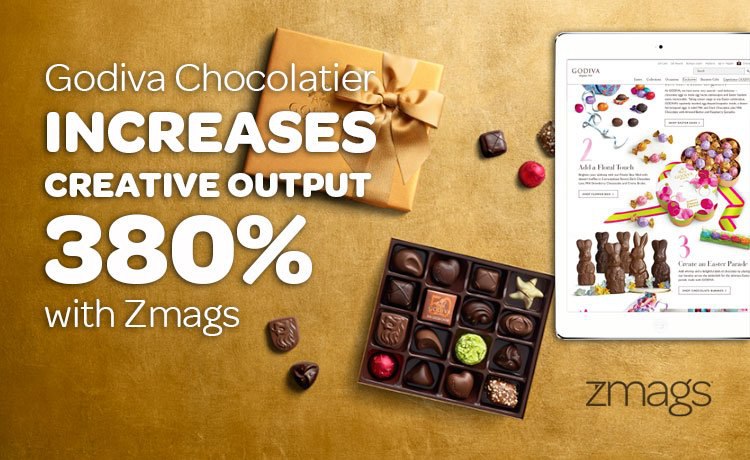 Sharing perspectives on the latest trends and tips to help eCommerce brands stay ahead to engage and drive revenue.
Zmags, the shoppable content company, announced stellar results for Godiva, the maker of fine Belgian chocolates, following deployment of the Zmags Creator digital publishing platform for Godiva's Valentine's Day 2016 campaign. Retailers are increasingly faced with competitive and consumer pressure to publish compelling digital experiences — and to do it faster. Zmags Creator helped Godiva quickly address these challenges by increasing creative output 380% and improving productivity 50%. These efficiencies led to an immediate 300% lift in conversions from content over the prior year. This story was originally published on April 7th 2016 by Multi Channel Merchant. Read the full story here.