Zmags Creator Delivers Shoppable Content to 200 Million Consumers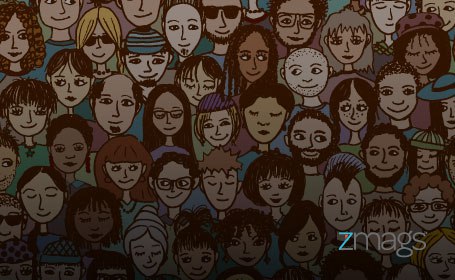 Sharing perspectives on the latest trends and tips to help eCommerce brands stay ahead to engage and drive revenue.
BOSTON — January 12, 2017 — Zmags, the shoppable content company, today announced that in just 18 months since the launch of Creator, more than 10,000 rich user experiences have been created by 100 companies — which have been seen by more than 200 million shoppers. The Creator platform, which enables the drag-and-drop creation and deployment of interactive content to a web page on any device, has been instrumental in delivering unique, shoppable customer experiences for retailers in the U.S. and Europe. Recognized retail leaders such as Neiman Marcus, New York & Company and Marks & Spencer to smaller retailers such as Brahmin, Murad and Tibi have used Creator to build interactive, shoppable ecommerce content. In turn, this shoppable content leads to better, more valuable engagement with consumers, higher conversion rates and increased average order values, ultimately delivering a strong return on investment. Marquee examples of top brands and retail power houses that have achieved sterling results with customer experiences built on Zmags Creator include:
Luxury nail polish company Deborah Lippmann saw an impressive 106 percent increase in mobile conversions and a 244 percent increase in desktop conversions with Zmags Creator experiences. Their Cuticle Care experience topped the charts, driving a 491 percent higher conversion rate by mixing rich content, a video tutorial and shoppable products.
After adopting Zmags Creator and integrating with their Demandware ecommerce platform, Nautica saw their content transformed from simple images to rich digital experiences, in a fraction of the time. Traffic to their lifestyle campaigns increased 72 percent and page value increased 40 percent, while bounce rates and exit rates fell by 33 percent and 64 percent, respectively.
Creator works across all major ecommerce and content management systems including Salesforce Commerce Cloud, Magento, IBM WebSphere, Oracle ATG and Commerce Cloud, BigCommerce, SAP Hybris and more — as well as leading content management systems including Adobe Experience Manager, Sitecore and Acquia. "Creator is leveling the playing field for retailers of any size," said Zmags CEO Brian Rigney. "Retailers can quickly and easily create that engaging shoppable content — with the 'wow factor' for shoppers — that drives increased consumer engagement, conversion rates and average order values." Leveraging the unique insights into the digital experiences that Zmags has from its customers, the company has outlined its roadmap for 2017. "We will continue to build out Creator with features that drive significant value to our clients," explained Rigney. "We now have vast amounts of data about how consumers respond to different types of interactivity and digital experiences. We will focus on using this data to continue improving ROI for our customers through lower bounce rates and increased engagement, conversion rates and average order values."